Whale Photography Adventure Workshops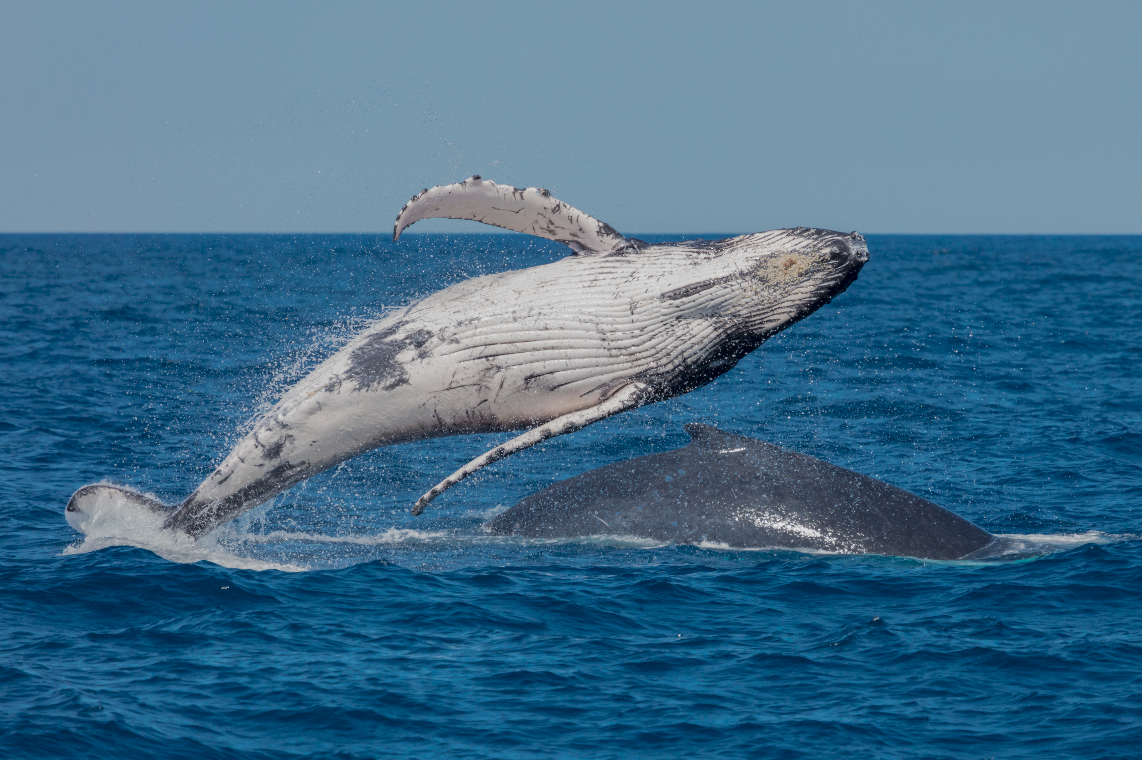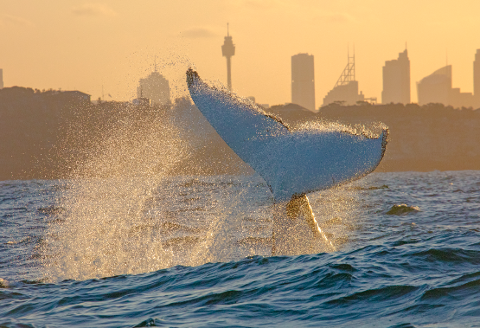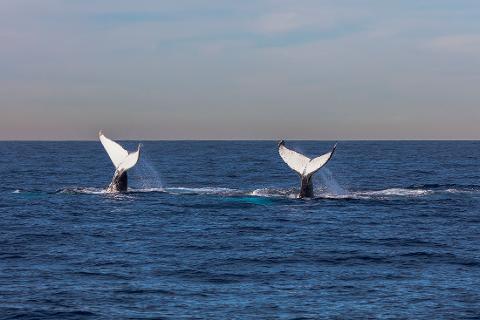 Duration: 5 Hours (approx.)
Location: Sydney, New South Wales
Product code: Whl_Exp
Member price: $357
Not a member? Read more...
Member Benefits:
Before you book this workshop check the member benefits as there are various discounted offers on our workshops as well as other helpful ways like mentorships and PhotoReviews to help you extract the most from your photography. Read more...
Overview:
Suitability
Suitable for all photographers, this Photography Experience focuses on the 3-part process for creative photography.
Planning and preparing for the shoot.
Capture tips and techniques
Workflow, editing your work and preparing files for printing.
We will be on a vessel specifically chartered for We Are Observer. The trip will be 3 hours return. The crew are experienced Whale spotters and know the best places to spot the migrating whales. They also use a network of other Whale Watching charter boats and Whale Watchers on the land helping to locate pods of whales.
About the photography
Spend time with 3 passionate photographers. Graham Elliott, Shane Rozario and Colin Seton as they guide and assist you over the 5 hours of this Photo Experience.
You will receive a checklist to assist you in preparing for the whales. This will include information about the Whales. Being informed about the subject you're photographing will raise your understanding of how to approach your project, producing a better connection with the images you come away with.
While we are out on the ocean you will be guided by Graham, Shane and Colin with creative and technical tips as well as techniques helping you to sharpen your skills as a creative photographer.
We will be returning to the Australian National Maritime Museum at approximately 09.30 am. Access is included to the Wildlife Photographer of the Year Exhibition (except on the 20th October) before we begin the editing and workflow session with Colin who will reenforce the fundamentals for editing images to bring out the best aspects and details to create captivating photographs. Cropping for composition, colour grading and workflow will be some of the topics covered.
You will learn to work with the unpredictability of wild animals in their natural environment and how to achieve creative expression in your work though lightroom.
Creative photography is a mix of technique and method. your guides are experienced and passionate photographers. Each photographer will receive personal coaching while shooting, allowing for a deep learning experience. We welcome local professional photographers as well as visiting photographers who need a direct link to special locations around Sydney in the form of a photography adventure! Our professional and expert photoguides will answer all your questions and give you valuable insight into their approach to creative photography.

This is an exciting way to appreciate these beautiful animals.
About the location:

Our private charter will leave from the Aquarium Wharf, Darling Harbour and return to the Australian National Maritime Museum.
Who is this adventure for?
Photographers of all levels
Travellers
Landscape photographers
Nature lovers
Explorers, historians, city workers who love their photography
Anyone interested in creative photography
We will encourage you and help you experiment with your photos. You will feel empowered by your own ideas resulting in confidence as a photographer. Our goal is to enable you to understand how to apply a photographers mindset to make your camera create unique photographs which you can turn into art for your home or books that tell your story.
Get yourself out there, into the life you want to photograph. It's healthy and it will make you happy. We will show you how to see new opportunities and best of all how to read light, capture light and control light.
This is an adventurous workshop which will inspire you and move you closer towards creative thinking.
Please note: Photographing wild animals in their natural habitat means there is a chance we won't see them. As we will be on the seas there is also the reality of seasickness however the crew and your guides will help as much as they can to get you through any rough patches which you may experience.
Pre-Workshop Briefing
There will be a group webinar before the workshop to discuss expected weather conditions, what to bring and opportunity to ask any questions. This session will be recorded in the event you are unable to make it.
Cancellations:
In the event of extreme bad weather the trip will be cancelled and your money refunded. There will be an option to reschedule the experience. There is no guarantee we will see whales and in the event we dont see and whales there is always the opportunity to photograph other wildlife and seascapes.
Suggested items to bring with you
Camera body (two bodies if possible)
Fully charged batteries
Telephoto lens
Wide-angle lens (better on another body as it's best to avoid lens changes on the boat)
Waterproof cover (available from most of the photographic retailers)
Single camera bag
Sea-Sickness pills or other measures
Warm clothes (layers)
Waterproof/spray-proof jacket
Brimless hat
Sunscreen
Sunglasses
Memory cards
Water to drink
Suitable shoes (sneakers with good grip)
Appropriate clothes for the weather (Heat, wind, light rain, cold, glare)
Things you should know
We are a responsible organisation and take safety seriously. We travel with an emergency first aid kit. We advise you to please read our terms and conditions.